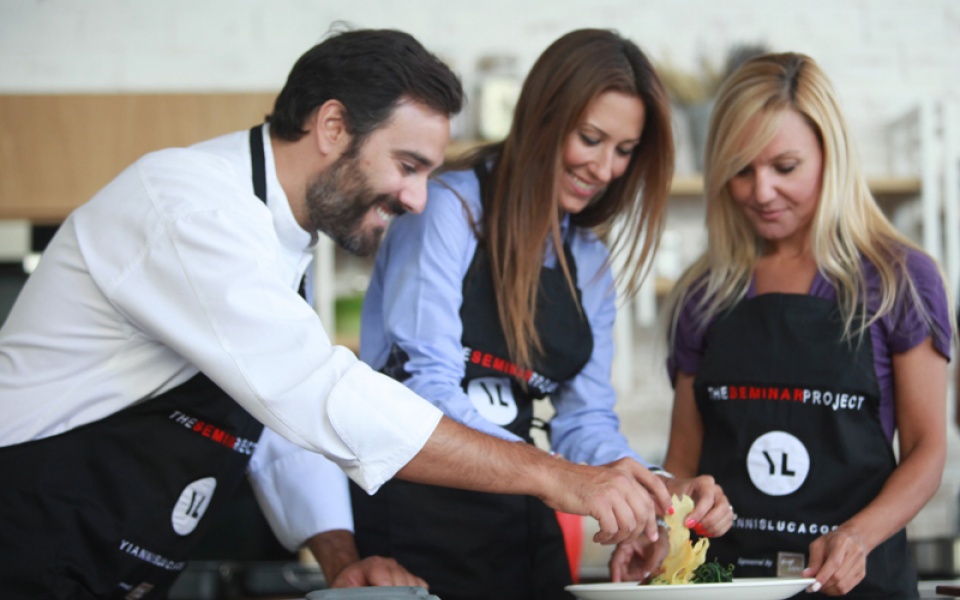 It is quick and easy to visit us at TheSeminarProject, so we can cook together!
The enrollment procedure is as follows:
1. Apply promptly! How? By carefully filling in all the fields in the participation form found on the page of the seminar that interests you.
2. Wait for an email: You will soon receive an email informing you of your enrollment to the seminar.
3. Pay the fees: Deposit the fee amount in the bank account you will be sent. Make sure you give your full name when you make your deposit!
4. Await confirmation of your enrollment: As soon as the fee deposit is confirmed you will be informed of the finalization of your enrollment.
5. Lets cook together: We look forward to welcoming you on the date and time of the seminar for a tasty lesson!
---
More…