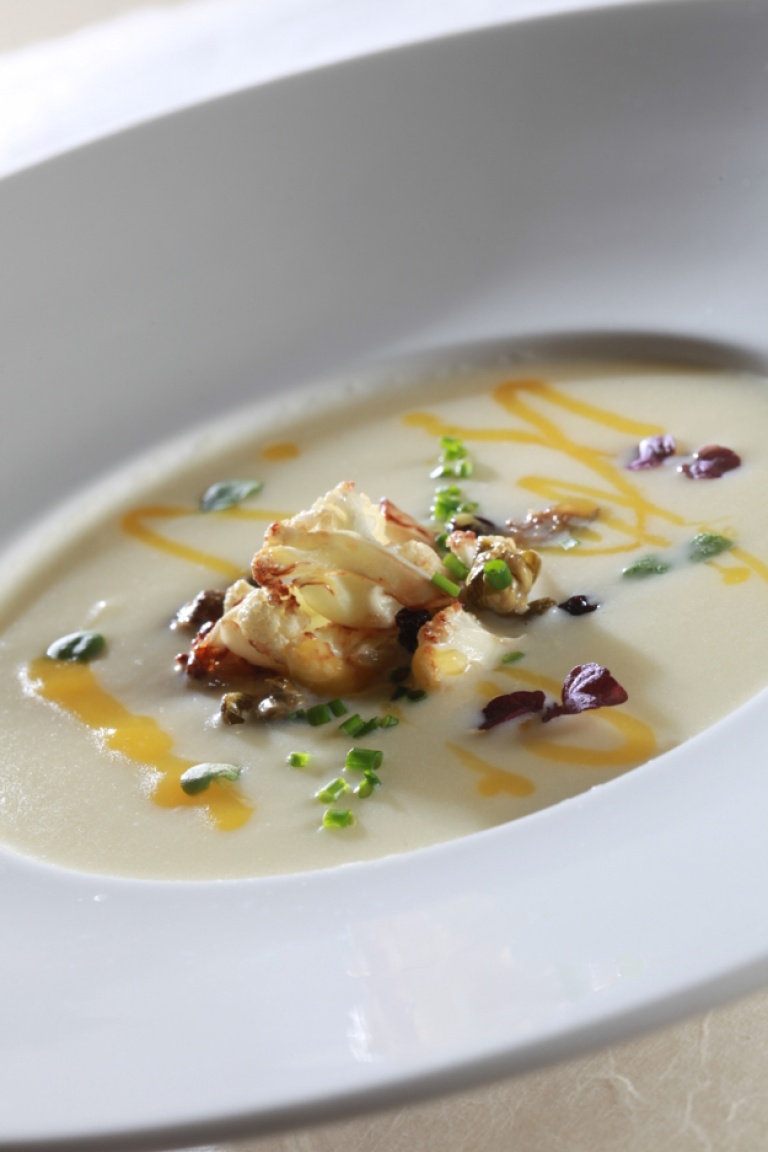 Warm, Hearty Soups

Professor:
Yiannis Lucacos

Tasty, rich in texture and flavor and absolutely hearty soups await you at this class.
Under chef Yiannis Lucacos' guidance you will execute two soup recipes made with a few, basic ingredients that offer absolute culinary satisfaction.
A rich potato velours soup, a classic French onion soup and a favorite Minestrone soup, will initiate you into the secrets and techniques that can make any soup dish scrumptious and mouth-watering.
We look forward to teaching you:
• How to make a velours and a clear soup, with basic, everyday ingredients
• The importance of the stock in a soup, its proportions and secrets for ideal results
• The boiling process and the details that make the difference when cooking a soup
• How to achieve the perfect texture
• What accompaniments and garnishes to serve with soups to transform them into a wonderful, hearty meal.
Seminars Form Application of interest
To sign up for this seminar, fill in the following form and press "Submit".
Your participation in this class, if places are available, will be finalized following the timely payment of the fees.
YL Gift Card
Give an unexpected gift to your loved ones by letting them experience a cooking class at The Seminar Project, a wonderful meal at Psomi & Alati or Alio restaurant.
MORE