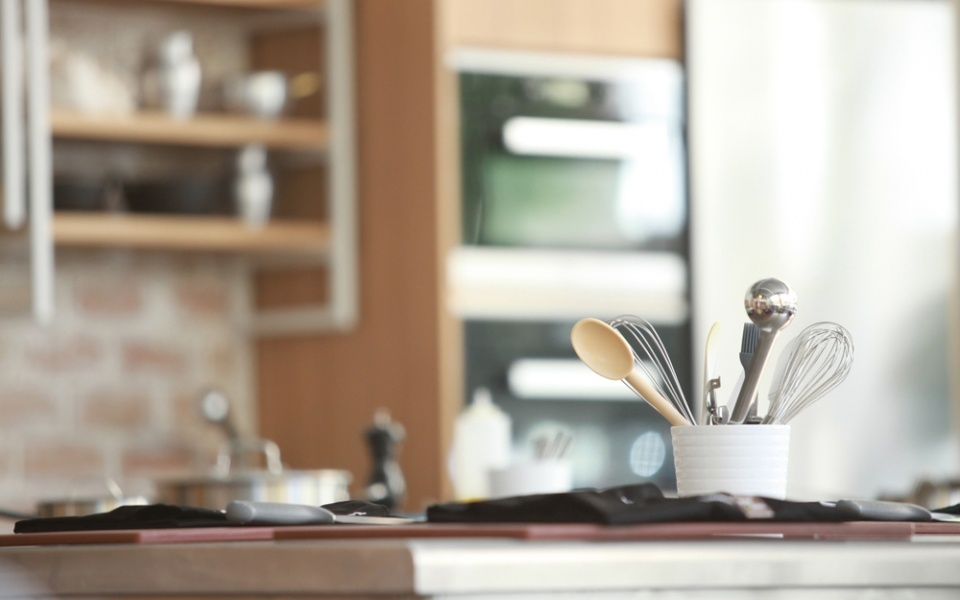 TheSeminarProject is housed on the ground floor at 18 Omirou Street, very near Eleftheroton Square and the commercial centre of Chalandri. It is just a few blocks from the chef's restaurant "Psomi & Alati".
Bright and carefully decorated, with a welcoming atmosphere that creates a relaxing ambience, it encourages participants to create and enjoy well-cooked food and drink in good company.
The Kitchen Workshop of TheSeminarProject has been designed to high standards and is fully equipped with all the necessities. Its atmosphere is reminiscent of an ideal and completely functional domestic kitchen, like the one you'd like to have at home and brings out the best culinary creations. It's no accident… Yiannis Lucacos created this space with love and professionalism so that every visitor feels at home. This friendly space will make you feel comfortable and will supply you with all the necessary equipment to cook under the chef's instructions during hands-on classes on correct techniques and delicious dishes.
The Dining Room, as an extension of the kitchen, charms with its simplicity and contemporary aesthetics. It is dominated by several chairs and the large monastic table that challenges you to fill it with tasty creations created by you and your friends to enjoy together.
Anyone who wishes to take a short break can take advantage of the small Outdoor Garden that is full of fresh herbs that are used in the kitchen.
At TheSeminarProject hands-on cooking classes are carried out throughout the year by chef Yiannis Lucacos and his associates. They last 1,30-3 hours, depending on their type and relate to various skills. All classes are practical, which means that they offer the opportunity to practice under the instructions of the chef, and cover a broad range of subjects and techniques, ranging from how to use the knife to how to make a complete and special menu and match it with the right wine. See the full range of classes, here.
TheSeminarProject can be rented out to host cooking parties, corporate events and team building activities.