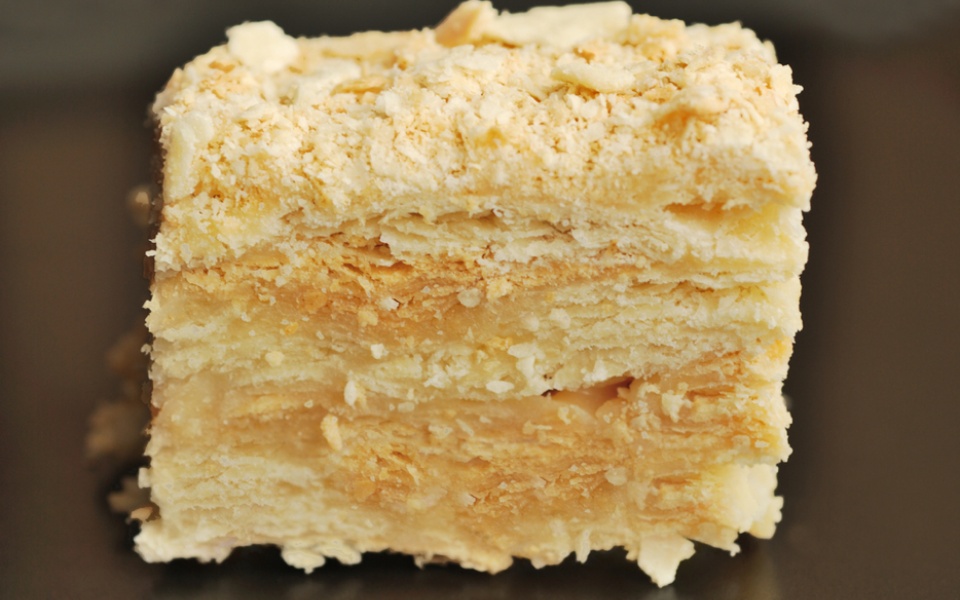 To prepare the millefeuille puff pastry correctly one must:
• Prick the surface of the pastry sufficiently.
• Bake the pastry while it is still cold and not too soft.
• Bake the pastry at a high temperature of 200°C.
• Cover the pastry with a second baking tray so that it doesn't rise too much.