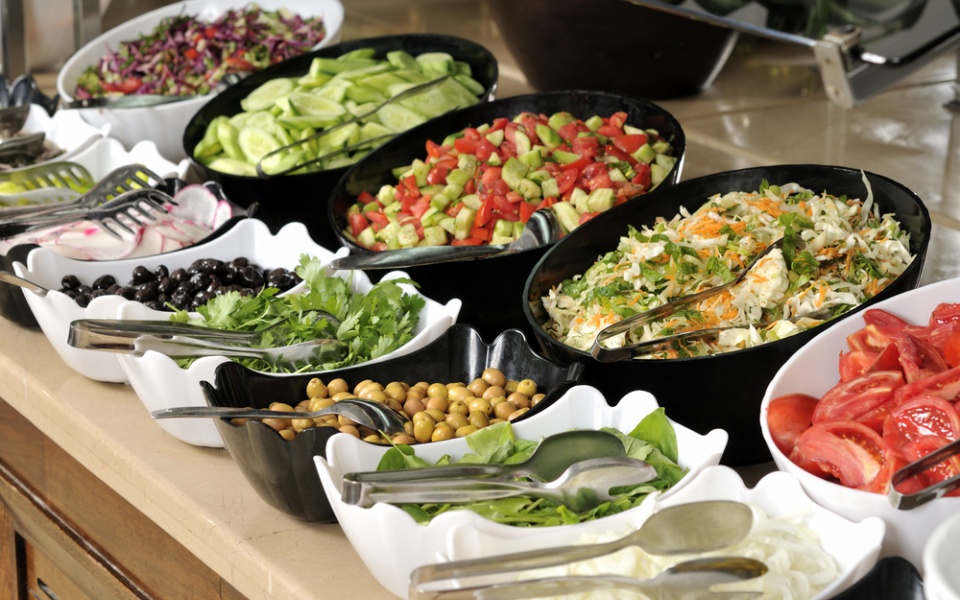 Although grilled foods take centre stage on a BBQ menu, they definitely need various accompaniments to elevate their flavors.
Let's begin with potatoes, everyone's favorite accompaniment. It is a food which can accompany anything cooked on the barbeque. Roast potatoes and potato salad are very good choices and, why not, potatoes wrapped in foil, baked in the BBQ embers and served with olive oil and coarsely ground salt or spring onion and yoghurt. You can also try thin potato slices with plenty of garlic and rosemary, wrapped in greaseproof paper and foil, also cooked in the embers.
Salads are also a necessary accompaniment for a BBQ. It is best to choose seasonal vegetables so that they are fresh and flavorsome. It could be a simple tomato and cucumber or Greek salad in the summer, or even something slightly more unusual like fresh green beans with mango, white wine vinegar and almonds. The most important thing is for the salads to be flavorsome, juicy and slightly sour so as to clear the taste buds of the proteins of the BBQ. Cold pasta salads, such as fusilli with cherry tomatoes, olives, onion and olive oil, or bulgur wheat with roast peppers, tomatoes and mint, or even couscous with curry, almonds and sultanas are excellent accompaniments for a BBQ.
Various dip-style sauces, such as tzatziki or eggplant salad or guacamole or even fava, must also take pride of place at a BBQ dinner.
A rich and well prepared fruit salad with a light, aromatic syrup accompanied by good quality ice cream or sorbet is the ideal end to a BBQ.