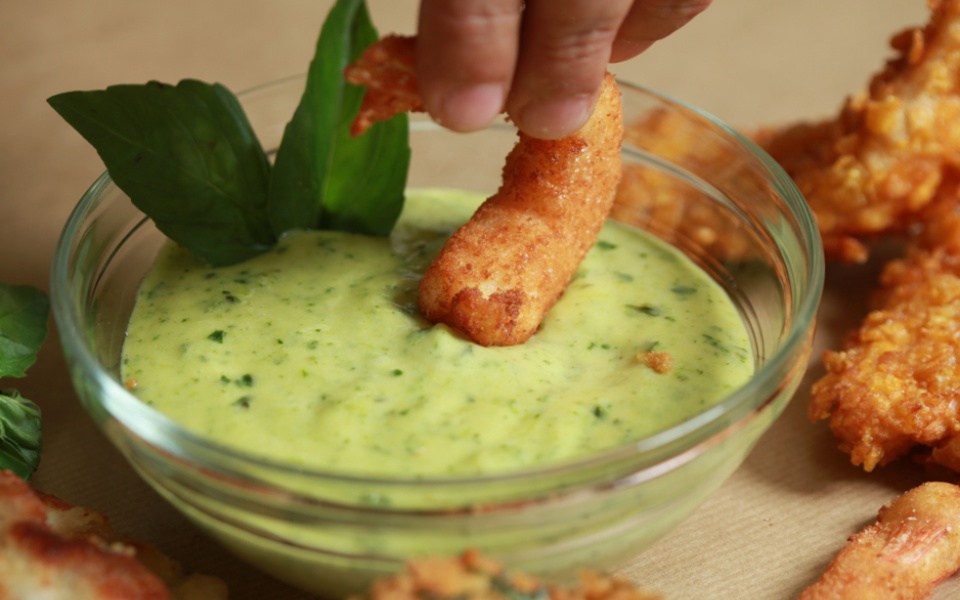 A correctly breaded food should have the following characteristics:
Clear differences in texture; crisp and light crust on the outside and soft and succulent on the inside.
How soft, of course, depends on the nature of the food, not on the bread crumbs. E.g. cheese and a piece of pork will have a different texture.
Robust golden-colored crust.
Again, there will be differentiations depending on the type of crust used.
When touching such a food, your hands should remain relatively dry and not get oily.