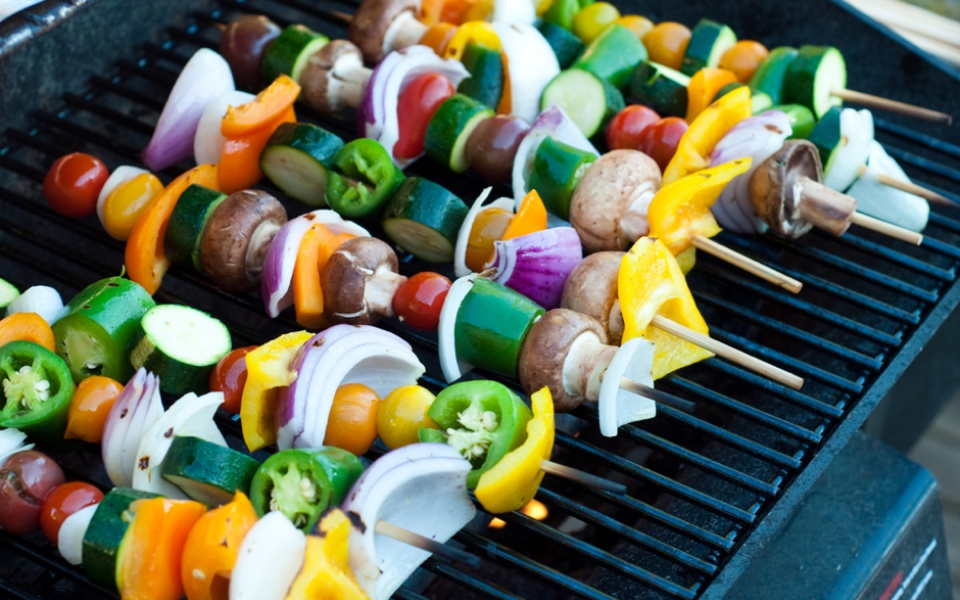 Traditionally, kebabs are made with meat but this is only one of its applications.
The main reason kebabs are so interesting is the variety of ingredients you can use to makes them.
You can make kebabs with:
• Meat pieces, such as pork, chicken, beef, lamb as well as offal, such as liver.
• Fish, such as swordfish, tuna, salmon, etc.
• Seafood, such as shrimps, calamari, squid, scallops
• Cheeses, such as haloumi, mozzarella, talagani, which are ideal for cooking, as well as others, such as gruyere or kasseri, which are ideal consumed raw.
• Cured meat and sausages.
• Various mince meats
• Vegetables, such as peppers, eggplants, zucchinis, mushrooms, etc., which are ideal for cooking, and others, such as cherry tomatoes or cucumber which are ideal consumed raw
• Fruit, for cooking or for being consumed raw