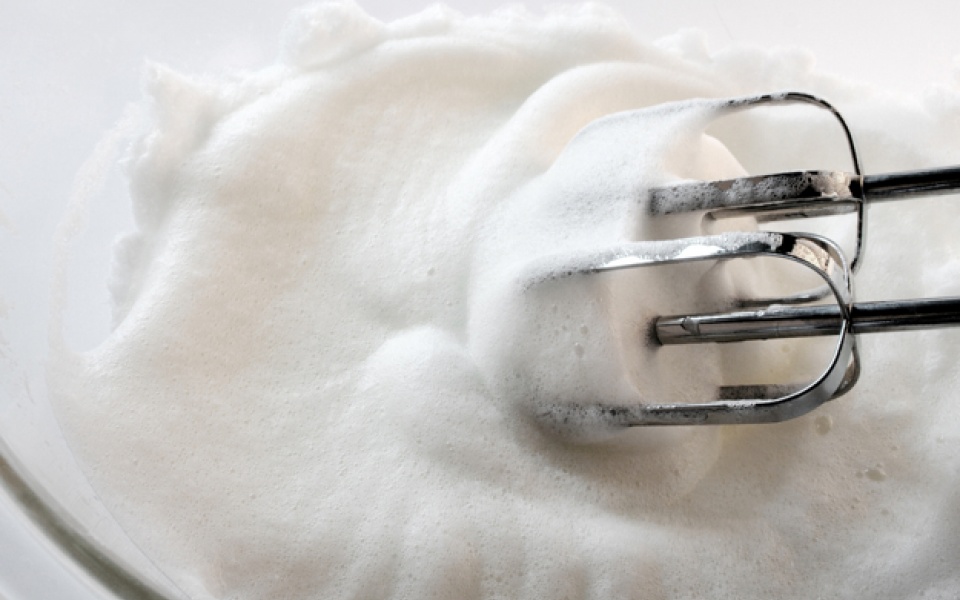 There are 3 different types of meringue: French, Swiss and Italian meringue.
French meringue is the simplest to make but also the most unstable. It is made by beating egg whites with sugar and is used mainly in mixtures which are to be cooked such as cakes or baked bases to be used in various desserts. Since it contains raw eggs, it must not be consumed uncooked.
Swiss meringue is more stable and its basic difference lies in the fact that the egg whites and sugar mixture is heated before being beaten. It is used cooked or raw in mousses, crèmes and fillings.
Finally, Italian meringue is the most stable. Its basic difference lies in the fact that it is prepared using sugar which has been turned into syrup at a specific temperature. Its uses are similar to Swiss meringue.