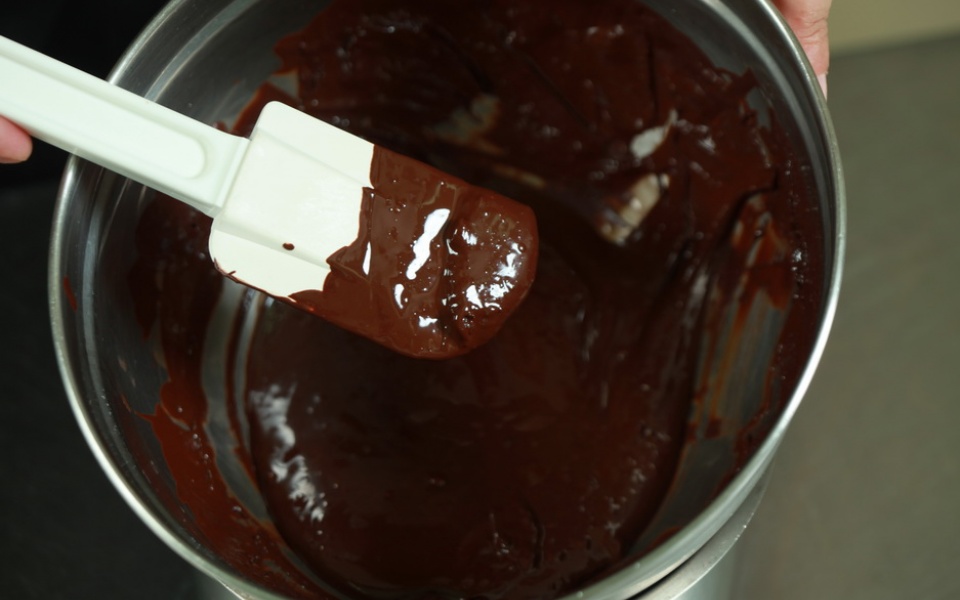 If the chocolate gets too hot while you are melting it, it will tighten and clot.
Don't Worry… The chocolate can recover, but will be suitable only for being mixed into some type of mixture which will then be baked, e.g. a cake.
See what you have to do in order to restore the texture of the chocolate, following the photos order.
Notice the look and texture of the melted chocolate in order to realize if it has seized and become lumpy.

Αdd a little sunflower oil and mix well.

Notice the chocolate's appearance once again, which should now be shiny and smooth.