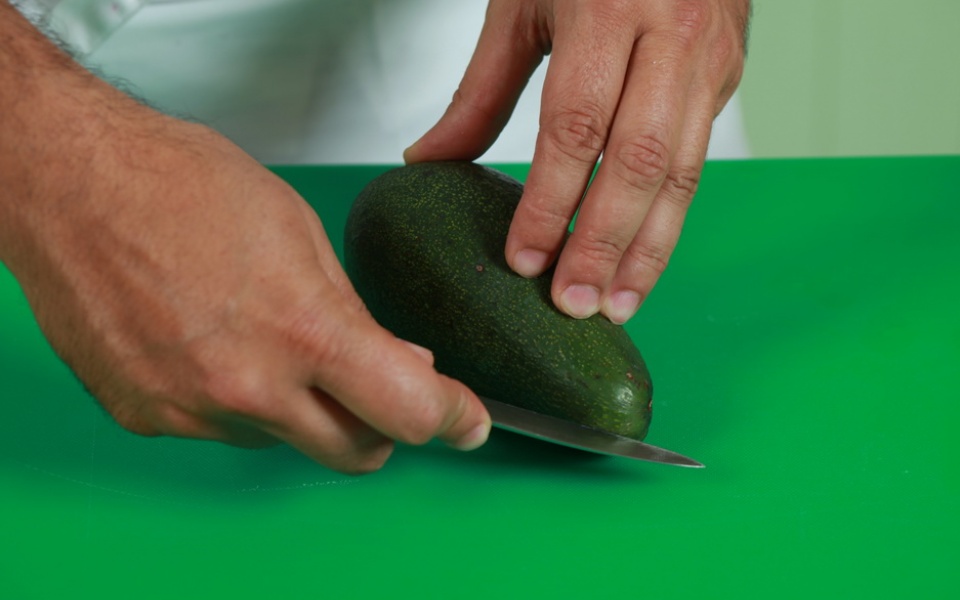 See the best technique for peeling an avocado, following the photo order.
First of all, you have to cut the avocado in half parametrically.

So, stabilize it on a cutting board and start to cut, by putting the knife in one of its edges.

Continue cutting, as you move to the other edge.

Attention! Always make sure the knife reaches the pip.

Keep the same cutting move on the other side of the avocado.

Don't forget that your knife, during the whole cutting move, must reach the pip

Cutting is completed, as soon as you reach the avocado's other edge.

Separate the two resulting halves.

Open it, in its two created parts.

Hold the piece of avocado with the pip in your hand, skin side down.

Lightly nail the knife blade into the pip.

Twist the knife and pull upwards so that the pip is removed.


Use a spoon to push between the skin and the flesh.

Continue pushing the flesh and move the spoon parametrically, until the flesh is completely removed from the skin.