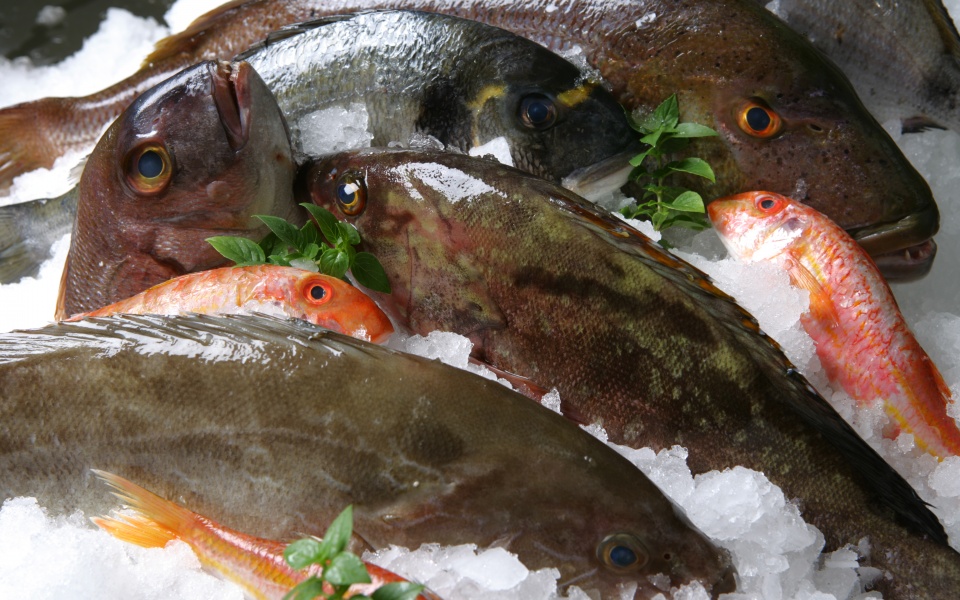 To check the freshness of a fish, one must take into account certain characteristics the fish must have.
Some of the criteria which can help up select fresh fish are:
The eyes: must be full, moist, bright and rounded. Avoid fish with opaque, dry, wrinkled or concave eyes.
The gills: must be clean, red and shiny, without grey traces or mud residues.
The body: must be tight, smooth and almost hard, not loose, soft or deformed.
The skin: must be shiny and moist to the touch. It mustn't be dry or dull. Any other natural marking or coloring must also not be dull. For example, fish such as red mullet must have a bright rosé-red color, trout must have rainbow colorings and salmon must be bright silver.
The smell: fresh fish smell of freshness and the sea, not fishy.