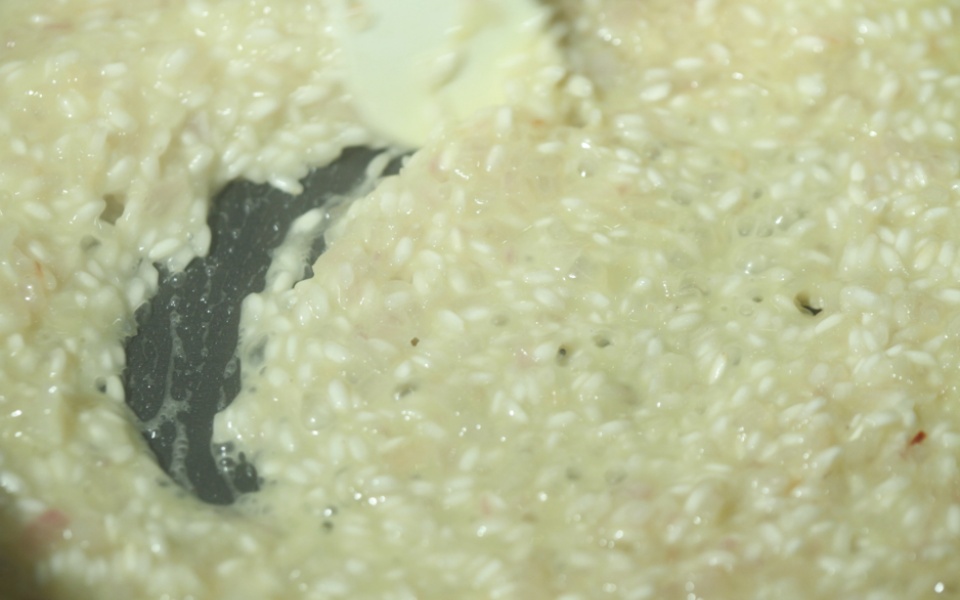 The level of cooking of the grain and how moist the risotto should be depend on personal taste.

My personal preference regarding the cooking of the rice for risotto is for the grain to be cooked al dente and the mixture to be moist and creamy with the consistency of lava.

If necessary, add a little more stock or water or cook the rice for a few more minutes as required.