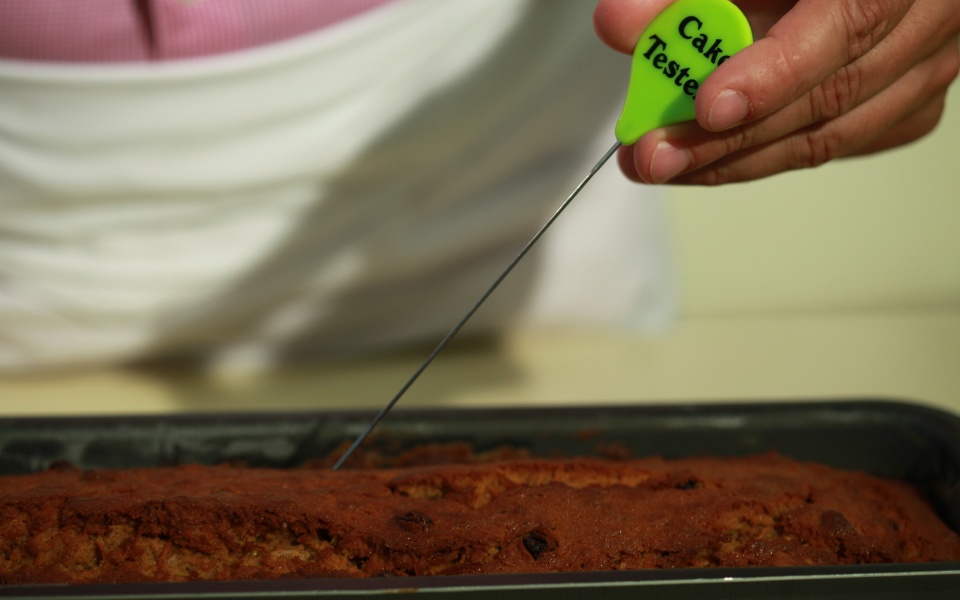 While baking a cake, all you have to do in order to see if it's ready, is to insert a small knife or a skewer into the middle of the cake.
• If it comes out dry, it means that your cake is ready to take out of the oven.
• If it cames out wet, your cake needs more baking.