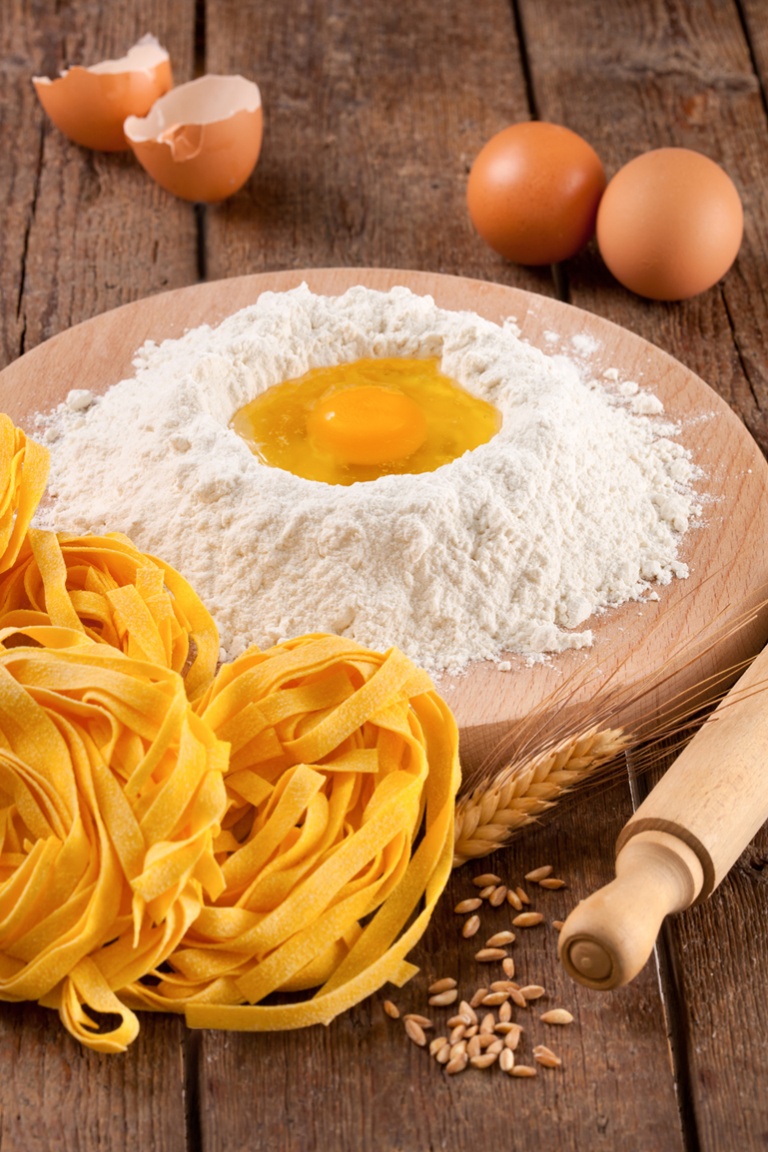 Fresh pasta: Tagliatelle & Papardelle

In this class we will teach you how to make fresh, homemade pasta, yourself.
We will present the technique for tagliatelle and papardelle, two of the simplest and most popular types of fresh pasta.
By focusing on these two types you will gain a basic understanding of the rest; all pasta starts with the same production technique.
The chef will share ideas and secrets for sauces that are a perfect accompaniment for fresh pasta and will make your dishes tasty and more scrumptious.
We look forward to helping you learn:
How to make fresh pasta dough
How to roll out pasta sheets and how to cut tagliatelle and papardelle
How to boil your pasta correctly
How to make a variety of sauces to accompany your pasta and make it even tastier
How to achieve amazing presentation of your dishes
Seminars Form Application of interest
To sign up for this seminar, fill in the following form and press "Submit".
Your participation in this class, if places are available, will be finalized following the timely payment of the fees.
YL Gift Card
Give an unexpected gift to your loved ones by letting them experience a cooking class at The Seminar Project, a wonderful meal at Psomi & Alati or Alio restaurant.
MORE