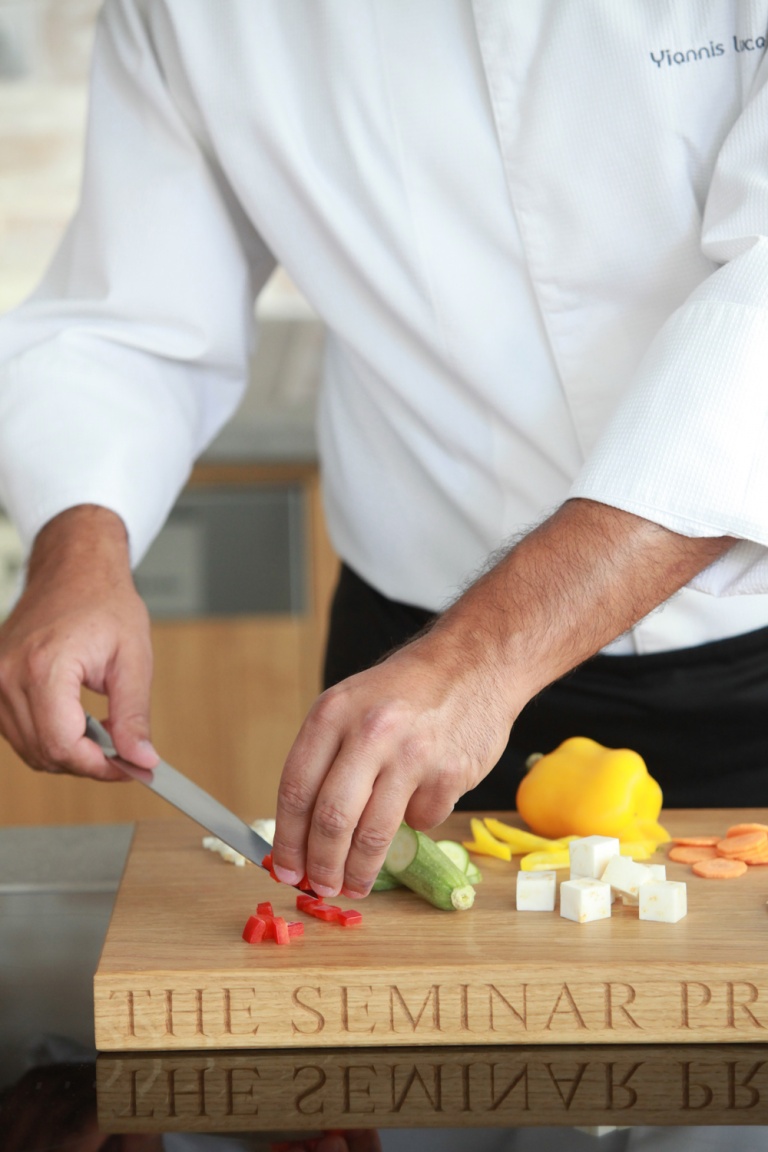 Knife Skills

Professor:
Yiannis Lucacos

The various chopping techniques are the basis for the successful execution of recipes and are connected to the correct use of the knife in the kitchen. This is why a hands-on class such as this is necessary and useful for every cook!
With Yiannis Lucacos' help you will have the opportunity not only to gain theoretical knowledge on the correct knife and vegetable chopping techniques but also to practice them on the spot! You will also prepare surprise recipes learning directly from the chef how to utilize your vegetables in the best possible way and how to store any leftovers.
Together you will learn:
• What type of knife is suitable for chopping vegetables
• Why is a chopping board necessary and how it can be used safely
• How to hold the knife and the correct and safe hand movement
• What are the basic vegetable chopping techniques and where are they used
• How to preserve and store chopped vegetables
• How to use vegetables in recipes
• How to keep your knives well sharpened
Seminars Form Application of interest
To sign up for this seminar, fill in the following form and press "Submit".
Your participation in this class, if places are available, will be finalized following the timely payment of the fees.
YL Gift Card
Give an unexpected gift to your loved ones by letting them experience a cooking class at The Seminar Project, a wonderful meal at Psomi & Alati or Alio restaurant.
MORE