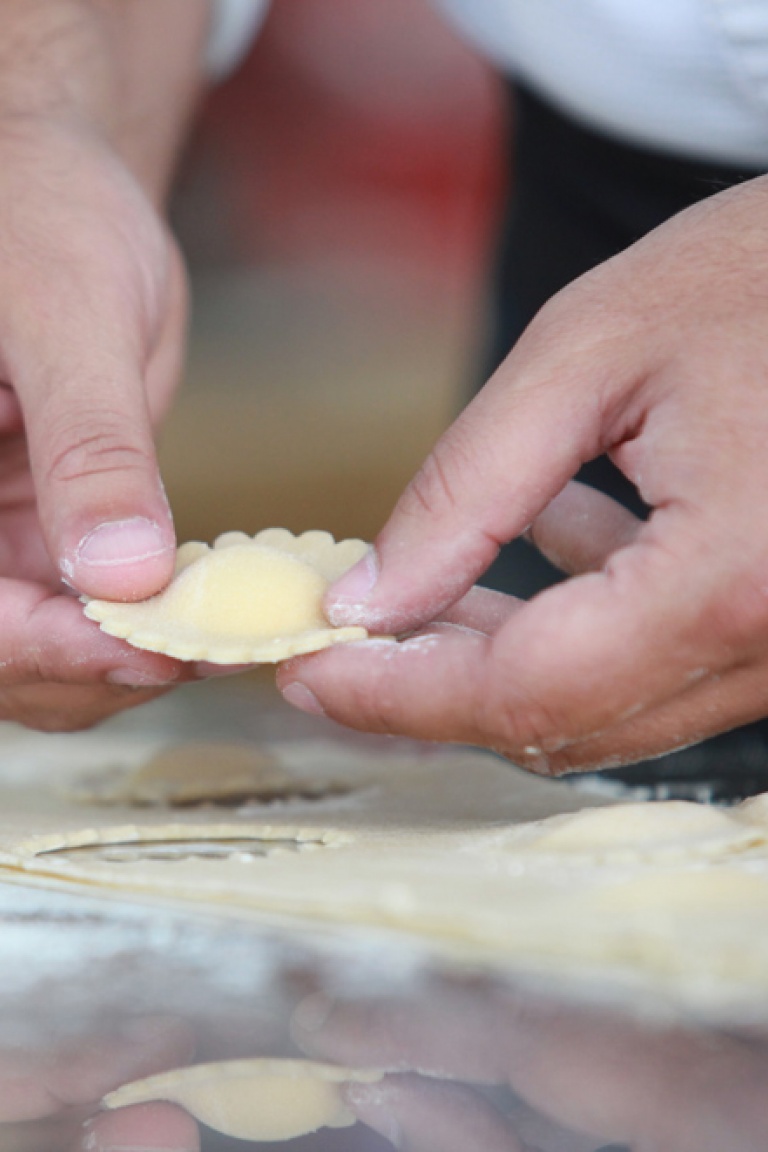 Fresh Filled Pasta: Tortellini & Ravioli

Professor:
Yiannis Lucacos

Fresh, filled and scrumptious… Great hand-made pasta!
At TheSeminarProject we will teach you to make filled pasta, step-by-step. You will love the technique for ravioli and tortellini that the chef will show you, especially when you serve them accompanied by various rich, aromatic sauces.
We look forward to teaching you:
• How to make fresh pasta dough
• How to roll out pasta sheets and make ravioli and tortellini
• How to make fillings for your pasta
• How to boil your pasta correctly and how to preserve it for future use
• How to make various sauces that will accompany and elevate your pasta
Seminars Form Application of interest
To sign up for this seminar, fill in the following form and press "Submit".
Your participation in this class, if places are available, will be finalized following the timely payment of the fees.
YL Gift Card
Give an unexpected gift to your loved ones by letting them experience a cooking class at The Seminar Project, a wonderful meal at Psomi & Alati or Alio restaurant.
MORE