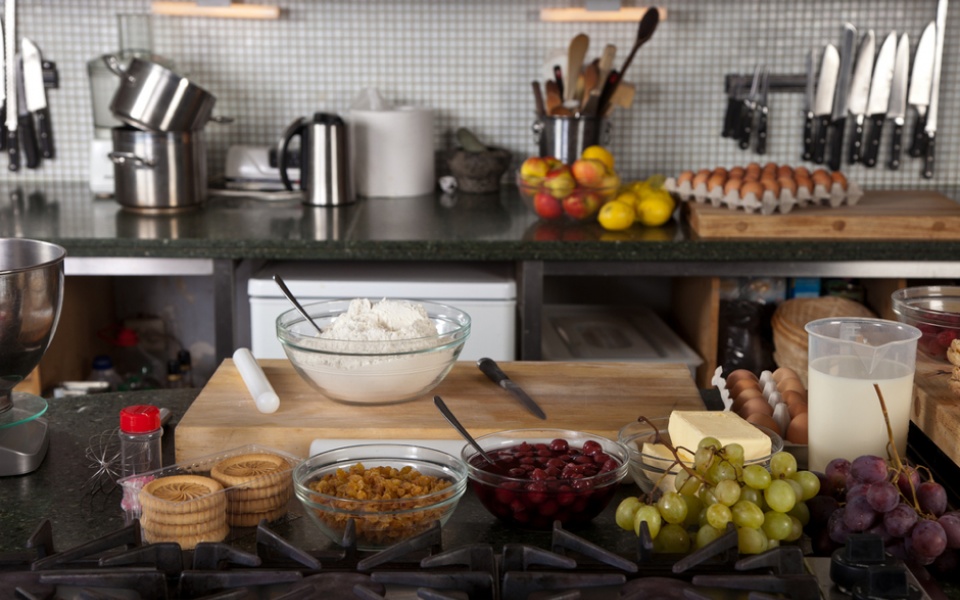 Organizing the kitchen, precision and the correct preparation of the ingredients are essential for successful cooking.
You must gather all the necessary utensils, wash all the fruit and vegetables and measure the quantities of all the ingredients according to the recipe you are planning to use.
More specifically:
• Gather utensils and pans
Gather all the utensils and pans you will need so that you won't have to look for them during the critical cooking period. Also check that the size of the pans is adequate for the quantity of food you are planning to cook. All the world's best chefs organize their kitchens this way.
• Collect the ingredients
Collect all the ingredients and prepare them as described in the recipe. Once you start cooking, all the ingredients must be ordered and ready for use. This allows you to concentrate on the details and various steps of the recipe without stress and panic.
• Wash
All fruit and vegetables must be washed very well with plenty of water before being cooked. Attention: the same is true of fruit or vegetables that will be peeled such as oranges or carrots. It is best to wash them in a large bowl of water so that you can immerse the vegetables in the water and scrub them well with your hands or a soft brush. Then rinse well under running water.
• Weigh
The best way to measure the quantity of ingredients is weighing. Precision digital scales these days are affordable and a great help. My advice is to weigh everything, both solids and liquids, since this is the easiest, quickest and most precise method.