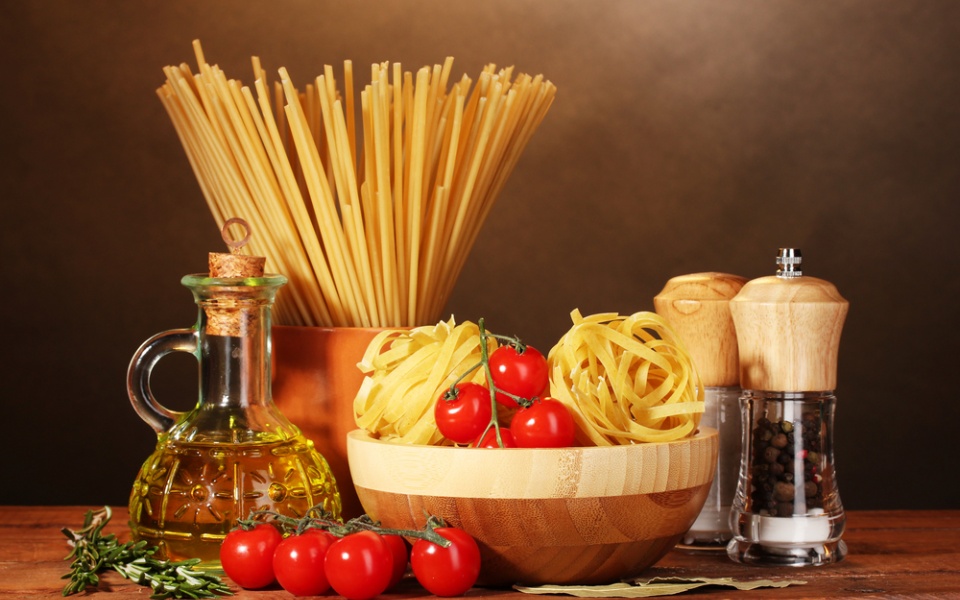 The 2 basic categories of pasta are fresh pasta and dried pasta.
Fresh pasta
All pasta starts out fresh. Homemade fresh pasta cannot be dried; it must be stored in the fridge and consumed in 1-2 days. Some experts claim that the taste and texture of fresh pasta is unsurpassable and cannot be compared to dried pasta. I believe that it is all a matter of personal taste and choice of combinations and that every type is simply better for specific uses. Fresh pasta requires a lot of effort and technical expertise to make. As with bread making, it is a process which offers great satisfaction to the person who chooses to get involved. These days, one can buy packaged fresh pasta but it is produced industrially and loses much of its authentic flavor. A good solution for those who want to make fresh pasta is to store it in the freezer. The quality remains relatively good and it can be ready and available as needed. Fresh pasta includes filled pasta such as ravioli and tortellini. The filling varies and can be made from meat, cured meats, cheeses, seafood, vegetables, etc.
Dried pasta
Dried pasta is the more common and widespread of the two types. It is cheap, readily available, filling and delicious. All these factors place pasta very high among consumers' food choices. The ingredients required for its preparation are few and simple. Durum wheat semolina flour and water are the two basic ingredients; it sometimes also contains eggs. The production process, on the other hand, is quite complex and is performed by particularly precise machines. It comes in literally hundreds of shapes and an equal number of names, since the same pasta may have a different name from place to place.