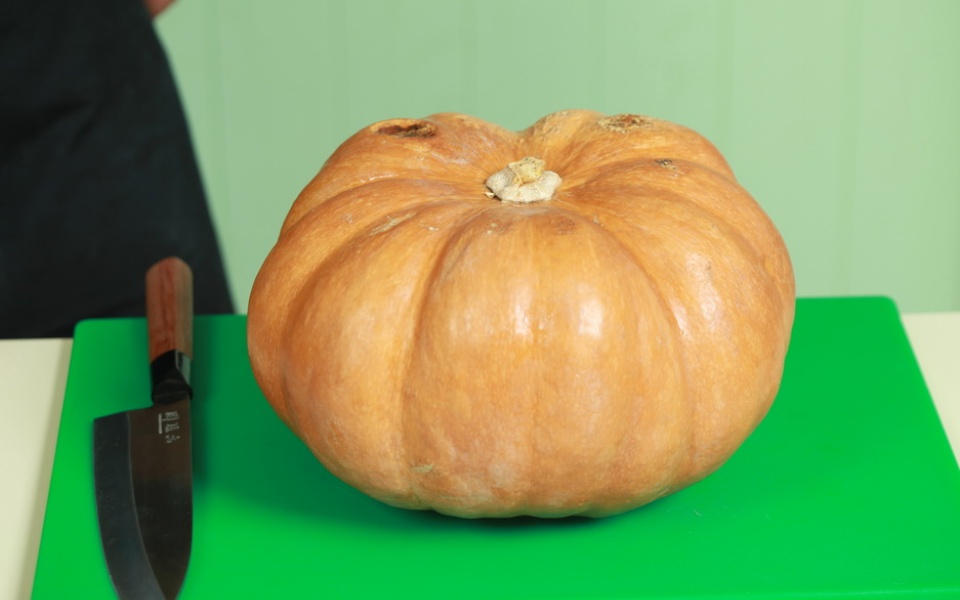 See how to clean a pumpkin correctly, following the photos order.
Place the pumpkin on a cutting surface.

Stabilize with one hand and place a knife vertically, creating an incision in the middle of the pumpkin.

Continue the incision with the rest of the pumpkin.

Separate the pumpkin into 2 pieces.

Remove seeds with a spoon.

Place one half of the pumpkin on the cutting surface with cut side facing down and slice.

Time to remove the skin.

Place a pumpkin slice sideways on the cutting surface and remove the skin using a large knife.

Continue cleaning, removing carefully piece by piece the skin from the pumpkins slice

To complete the cleaning , make sure you have totally removed the skin from each slice of the pumpkin.

Your pumpkin is cleaned.

You now have it ready for use.

Depending on how you wish to cook it, you can cut into chunks, thin slices, or grate it, etc.