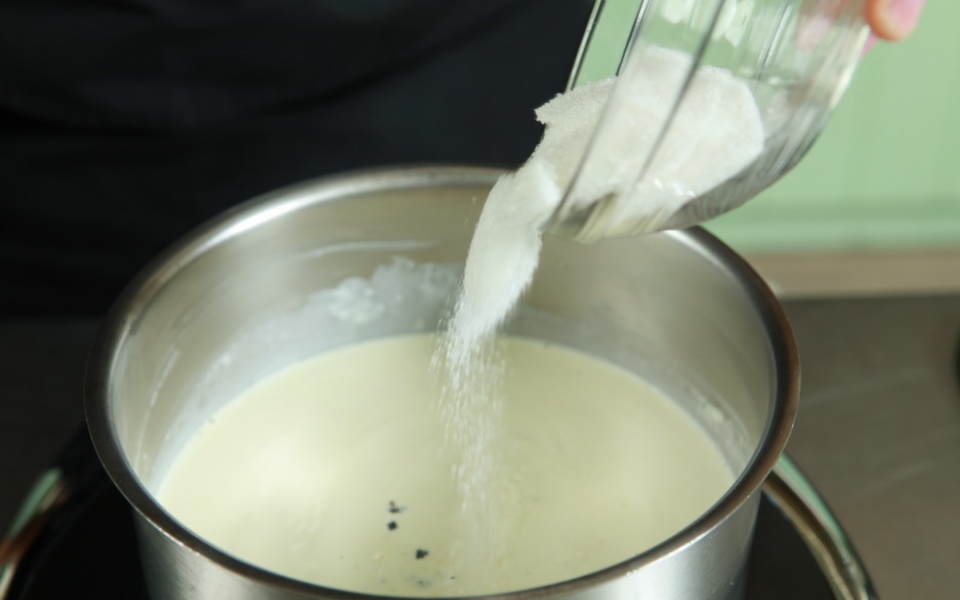 See step by step how to make uncooked custard such as panna cotta, following the photos order.
Place the milk and cream mixture, half the sugar and the aromatic ingredients you may be using (e.g., vanilla, cinnamon, etc.), in a pan over medium to high heat and cook without stirring until the mixture arrives at just below boiling point (around 80°C).

Soften the gelatin sheets in cold water and strain.

Add the gelatin to the warm cream

Strain through a fine sieve if necessary.