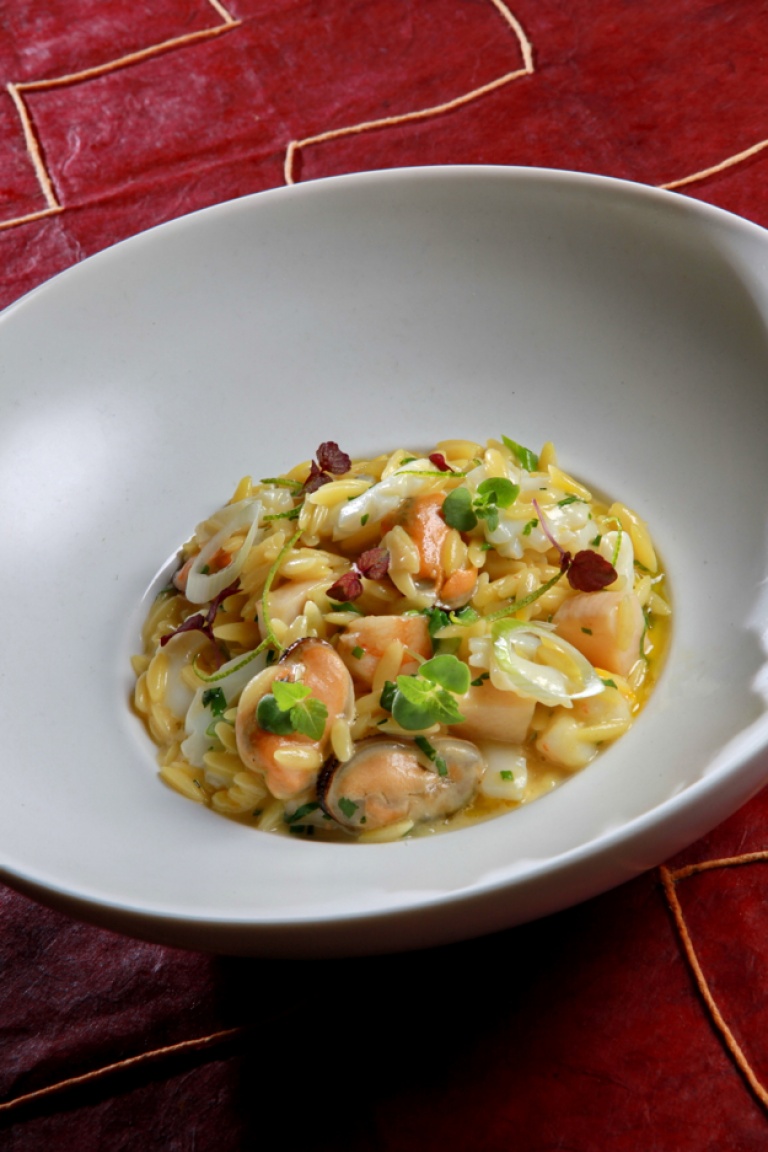 More Delicious Risotto
There are no upcoming scheduled dates for this class. Send interest form.

Professor:
Yiannis Lucacos
After the first course, that became one of your favorite ones, it's time for another with even more flavors!
Chef Yiannis Lucacos teaches again the technique of risotto, along with new ideas for tasty dishes of that kind!
Cook with him, his delicious recipes and learn all the secrets for a perfect risotto.
Apart from the classic and beloved mushrooms rissoto, the course also includes another tasty recipe: seafood risotto.
So, in this class you can:
Watch and practice the basic technique for making a risotto
Learn all the key points for a successful dish
Discover some of the countless versions and variations you can create
Sample the flavor and texture of a correct, successful risotto and how it differs from other rice dishes
Learn serving methods and how to manage leftovers.
Seminars Form Application of interest
To sign up for this seminar, fill in the following form and press "Submit".
Your participation in this class, if places are available, will be finalized following the timely payment of the fees.
YL Gift Card
Give an unexpected gift to your loved ones by letting them experience a cooking class at The Seminar Project or a wonderful meal at Psomi & Alati.
MORE